"The strength of the team is each individual member. The strength of each member is the team"

At some agencies, your day-to-day contacts will be fresh-faced kids, fresh out of college. At Bulldog, you will have regular contact with the agency principals, who have years of experience and provide fresh marketing ideas on a regular basis. Art and Dave lead a team of talented, youthful pros who all share a common focus on getting results for our clients. There's a new wrinkle for ya.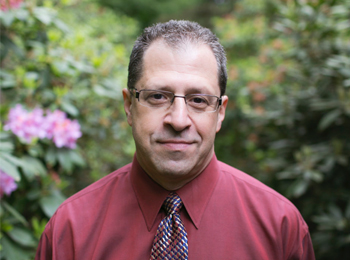 Art Sesnovich, Principal
Arthur Sesnovich is a principal and co-founder of Bulldog Communications. He has an extensive background in public relations, journalism, and marketing communications. He has won numerous industry awards for his work, in both client and agency settings. Before creating Bulldog, Art was the owner and founder of AGS Public Relations, a full-service public relations firm with a focus on healthcare.
Art has gained extensive media coverage for his clients, ranging from industry trade publications to high-profile print and electronic media such as The Wall Street Journal, The New York Times, Newsweek, Associated Press, and CNN. Locally he has placed clients in a wide range of media, including The Boston Globe, The Boston Herald, Metrowest News, WBZ-TV, WCVB-TV, and more. Art is also a published author and has had a number of articles appear in major trade and consumer publications across the United States.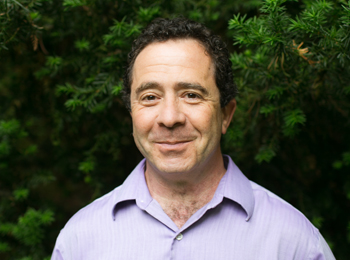 Dave Kovner, Principal
Over the course of his more than twenty-five year career, which included a six year stint at Boston's Cabot Advertising (now Arnold Worldwide, one of the largest advertising agencies in the world). David Kovner has created successful advertising campaigns for an extremely diverse list of clients. David's writing talents shine in a variety of media, including broadcast, direct marketing, print advertising, brochures, web sites and articles. His experience includes everything from scripting television and radio commercials for New England Telephone and Nokona ballgloves to creating ad campaigns, collateral and direct mail for FCI-Burndy, Carl Zeiss and Norwegian Cruise Lines. David's numerous writing awards include Hatch, London International, and The Creative Show. David is a graduate of Bowdoin College.
Nancy Silverman
Senior Art Director
Donna Cloney
Account Executive
Jaime Aromaa
Senior Graphic Designer
Paula Pizzimento
Senior Account Executive

Acumentrics
Acumentrics SOFC
American College of History & Legal Studies
Braintree Rehab Hospital

Centralite

Champ Internet Solutions
Corbin Russwin
Delamano, Inc.
Electronic Security Association
Fibar Group
Home Grown Lacrosse
Jeanne Geiger Crisis Center
KDSA Consulting
Kwikset
Learning RX
LVestus Geothermal Solutions
Massachusetts School of Law
Mill City Environmental
New England Rehab Hospital
North Parish of North Andover
Norton Door Controls
Norwegian Cruise Lines

PowerShades

Pro-Line Workbenches
Project HOPE
Sargent Lock

Steel Root, Inc.

Yale Locks
Yale Real Living
Z-Wave

Commercial Security
Cybersecurity
Data Compliance
Healthcare/Hospitals
Higher Education
Home Automation
Internet of Things
IT/Managed Services
Legal Services
Residential Security
Senior Living
Supplementary Education
Travel/Hospitality
Wireless Technology
Uninterruptible Power